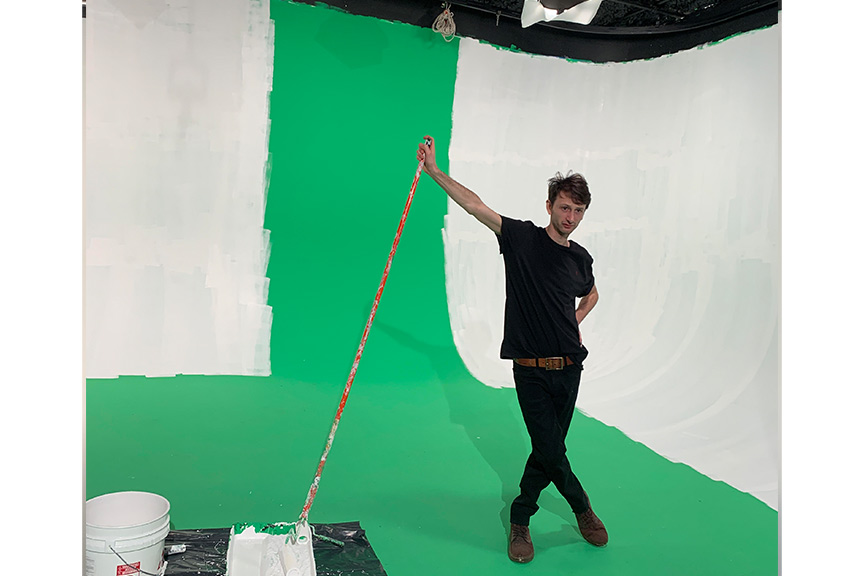 Studio 303 35 x 45 x 13 (to grid)
Featuring a 45×35 foot curved-corner infinity green screen CYC wall, 14 feet high
Green screen can be painted any color upon request ($800 plus paint and supplies)
CYC lighting included
Perfect for film/video/photo insert/tabletop shoots
Video equipment, audio, teleprompter, lighting and grip rentals available onsite
Baffled air conditioning, full bathroom, and kitchen
Makeup table
Power: 100 amp 3 phase camlock drop plus 80 amp 3 phase camlock drop
Wifi and high speed internet available ideal for webcasting
Base rate for 3rd floor film studio rental with cyclorama is $3500 / day.
Full service studio with green screen cyc for insert shoots, talking head interviews, round table talks and more! This studio has been host to a number of commercial, TV, documentary, web, and film shoots.
Note: payments for studio rentals are due on the day of the shoot.